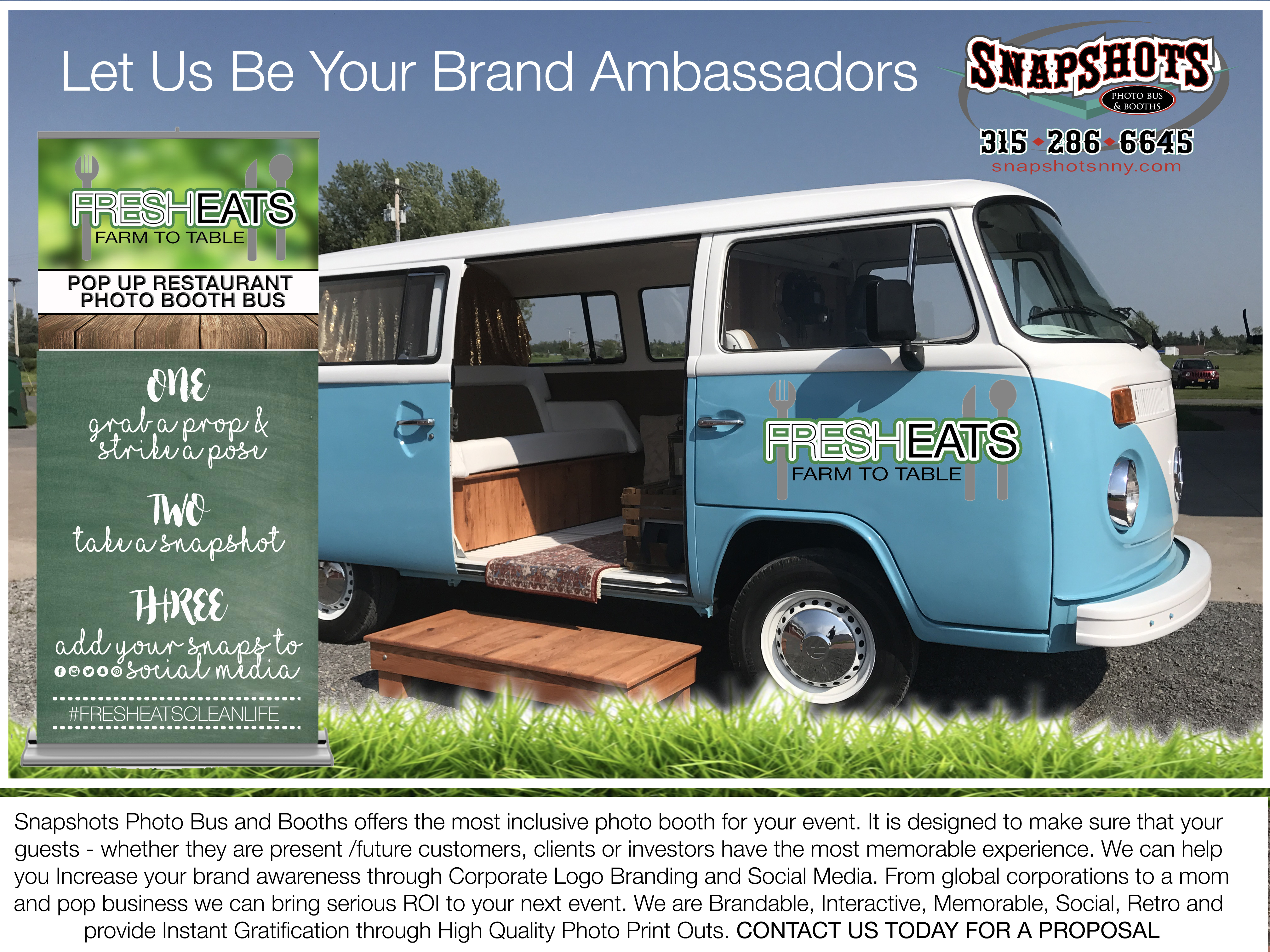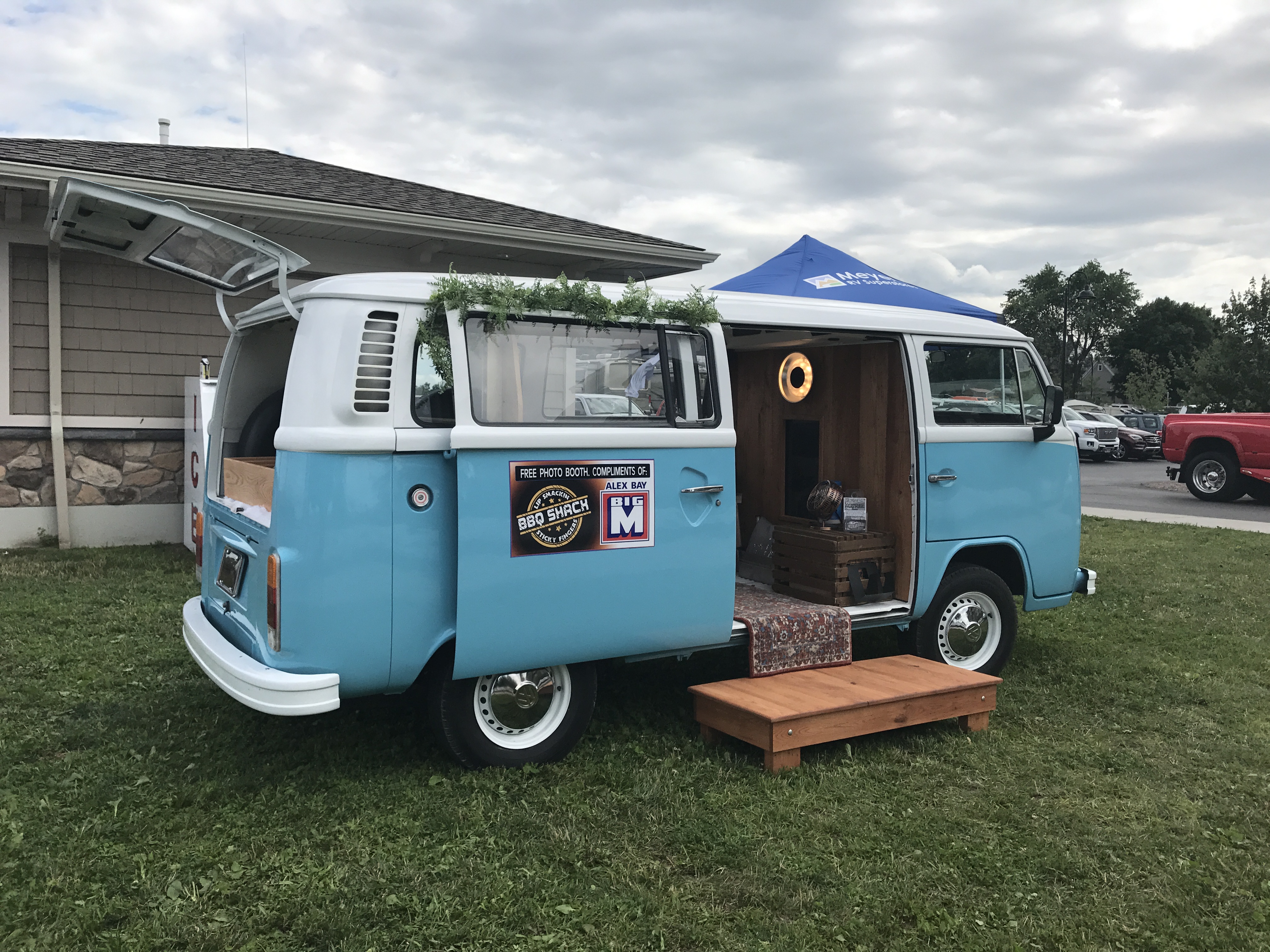 Snapshots Photo Booth covers Watertown, Syracuse and NNY and we say all work and no play makes for bad business. Snapshots Photo Booth has amazing options that allow you to promote your brand, celebrate your employees and take a break from the cubicle. Whether you are launching a new product, hosting a holiday party or just taking Casual Friday to the next level, we'll bring some serious ROI to your corporate event.
Want a unique marketing tool to help Build Your Brand? A Snapshots Photo Booth is the answer for Trade Shows, Conventions, Product Launches, Sporting Events and Company Parties…
SNAPSHOTS PHOTO BOOTH SKINZ
Completely customize the look of your photo booth with Snapshots Skinz! Our professional graphic designers will work with you step by step to create a design that is a perfect fit for your special occasion. Snapshots skinz are ideal for corporate events as they are a great way to showcase your company or brand logo. Pricing available per request.