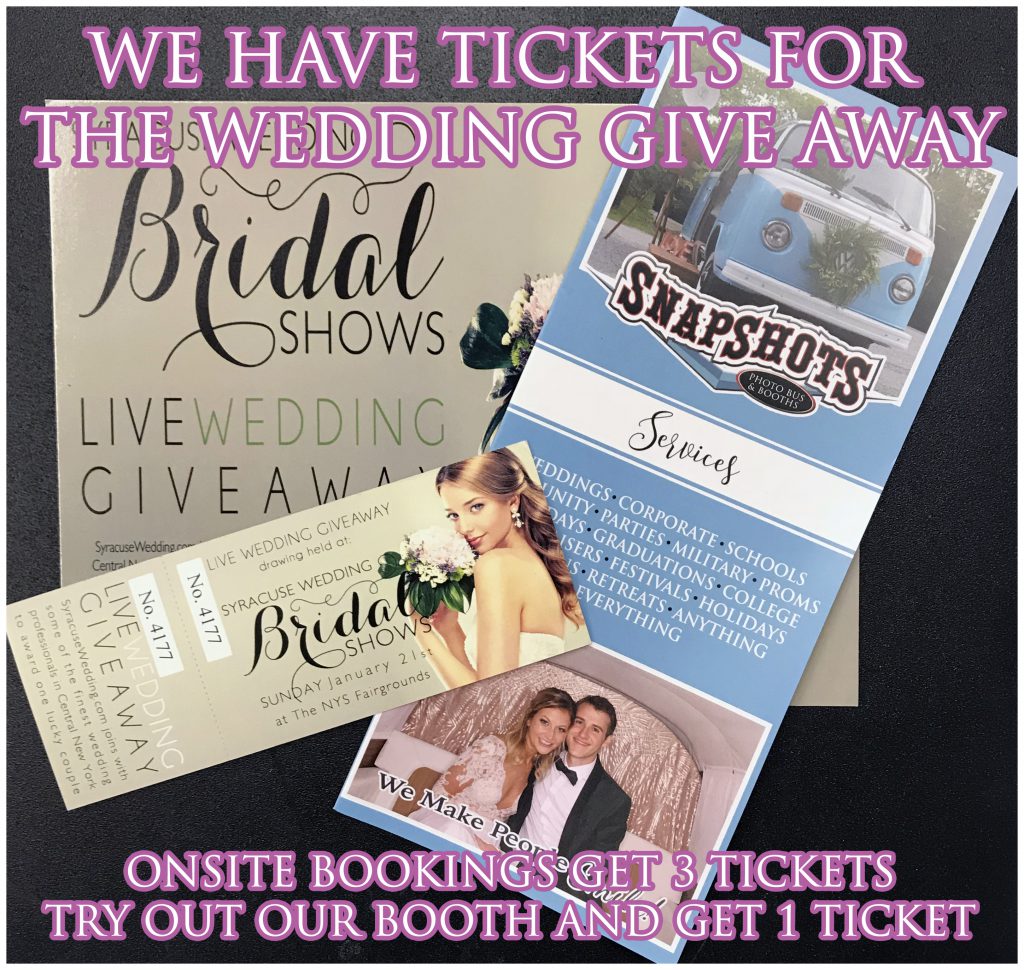 We are super excited to announce that we will be at the Syracuse Weddings bridal show Jan. 21, 2018 at the NYS Fairgrounds. Penny, our 1977 VW photo bus will be the high light of our display along with our 3 debonaire gentlemen (Oliver, Will and Harry) open air style booths.
Snapshots Photo Bus and Booths (SPBB) is also a proud sponsor of the LIVE WEDDING GIVEAWAY! Image winning the grand prize and getting so many of your wedding vendors for free! We will have tickets at our booth to give away. It works different at each booth so here is how we are doing it…
TRY OUT ONE OF OUR BOOTHS AND GET ONE TICKET
ONSITE BOOKING WITH DEPOSIT GETS THREE TICKETS – YES I SAID THREE!
If you are looking for a photo booth for your wedding come check us out! Like us on Facebook and Instagram and see why we are New York's Ultimate Photo Booth Company.