Set up began at the crack of dawn loading our trailer and vehicles for the SW bridal show event at the Holiday Inn, in Liverpool NY. We arrived onsite around 10:30am and split up to get our displays up and going.  The hubby and I went to the parking lot, unloaded Penny and parked her right at the entrance of the show. I swear she stands out and attracts attention in any setting. We had people walked over from other business parking lots to get a close up look at her. We really picked out the right color for her she grabs the eye of everyone passing by.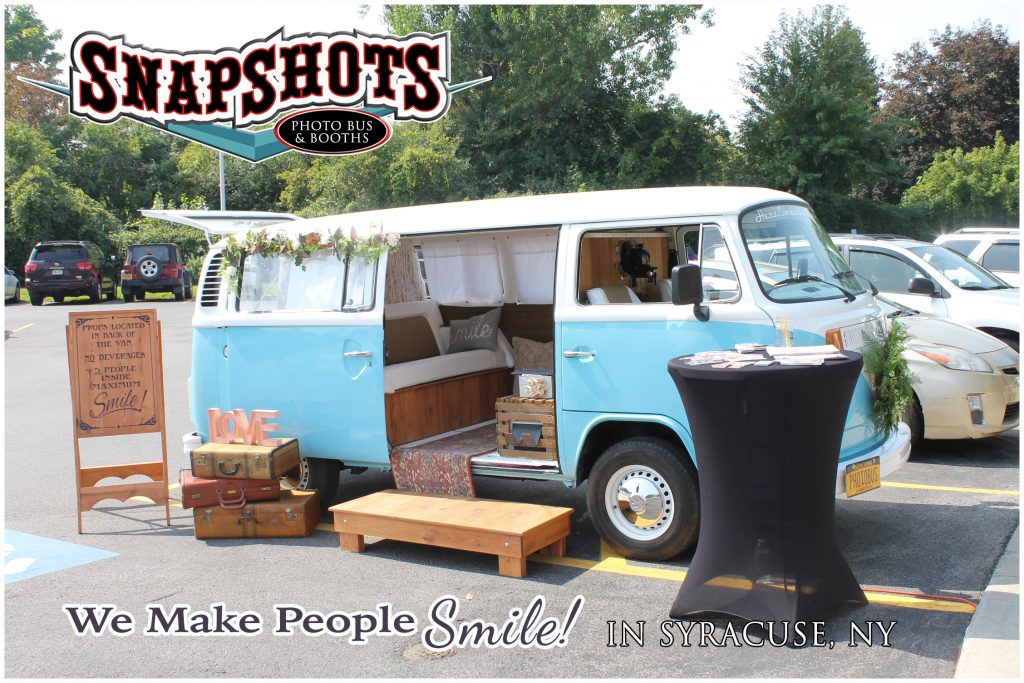 Kim and Kelly went to work inside setting up one of our most popular open air style booths. Oliver, one of our three debonaire gentlemen open air booths, paired with our honeydew sequin backdrop is a stunning combination. We love the vintage look of our booths versus the commercial style booths, and so do our clients.
We had a very productive day, booking several jobs for the summer of 2018. Bridal shows are the perfect avenue for engaged couples to see so many different vendors in one place. We will be at the Jan. show at the Fairgrounds in Syracuse in 2018. Penny will be located right inside the venue at our booth, along with Oliver, Will and Harry our debonaire gentlemen open air booths.
One last thing…anyone who visited us and took the time to pose for our cameras the link to all the photos is right here…please feel free to visit and download for free. Like us on Facebook, Instagram, Twitter, Youtube and Pinterest.