Let me formally introduce you to "Penny". She is a completely refurbished 1977 VW Bus with the latest digital photo both equipment installed inside. You can say it, I know your thinking it. Yes, she is the coolest thing you have ever seen and you must have her at your outdoor wedding! This is one thing you and your guests can check off the bucket list.
Whether your wedding is taking place at a winery in the 1000 Islands, an island in Sackets Harbor, a castle in Chippewa Bay, a vineyard on Seneca Lake or a rustic barn in Saratoga Springs, have wheels will travel. She is a unique one-of-a-kind VW Photo Bus that travels all over New York. This summer she can be found all the way from the Antique Boat Museum, Clayton to the Blenheim Hill Farm, Jefferson.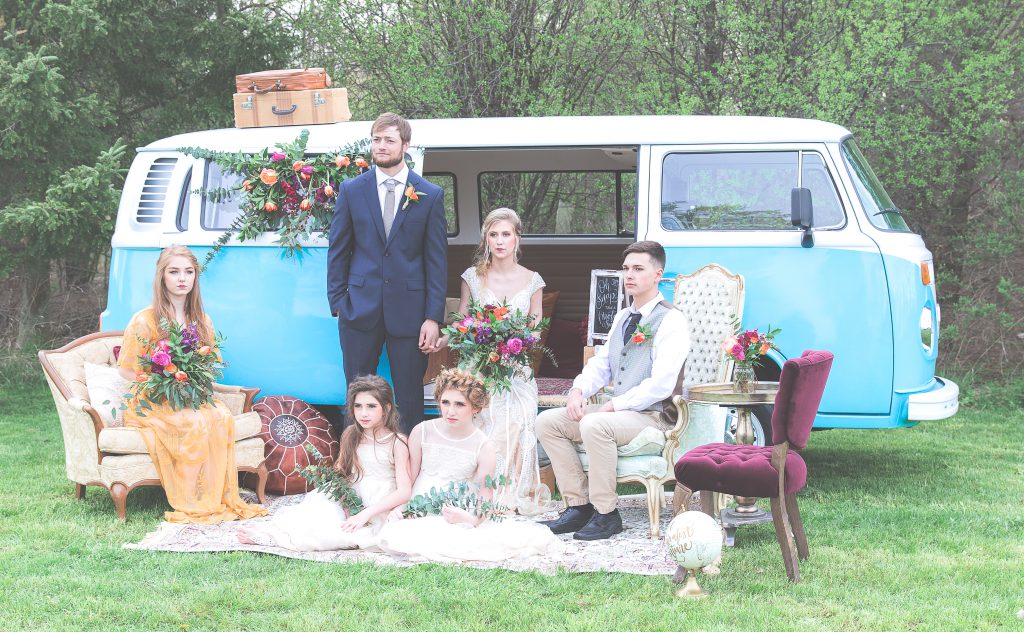 She is the perfect accessory to any type of wedding. Seen here Penny is set in a Bohemian style. Paired with vintage decor from The Pretty Little Vintage Co., she will make a statement at your wedding. She can easily be transformed to compliment a rustic country, nautical or any kind of setting.
Your photographer will love using Penny as a prop and backdrop to capture special moments with you and the bus. Penny creates this excitement that makes everyone who sees her nostalgic for days when life was simple. She makes people smile and start conversations between strangers. Operating like a traditional photo booth your guests will step into the bus, take a series of 3 photos with props and walk away with a memento from your wedding day.  Contact us today to have "Penny" at your outdoor wedding.